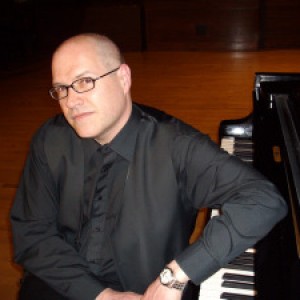 Kelly Charlton is much in demand as an accompanist and chamber musician, having collaborated with an extensive variety of singers, instrumentalists and chamber ensembles in a career spanning more than thirty years.  He has performed in Canada, England, France and Germany and is known for his sensitive and supportive playing, especially in vocal repertoire.
 
For many years Mr. Charlton lived and worked in London, UK as conductor and harpsichordist for the Renaissance chamber choir, 'The New Friends' Musick' which he founded in 1990, and as Musical Director for 'Shakespeare Celebrations'. During this time there were many performances at Shakespeare's Globe Theatre (in addition to the usual London classical venues).
 
Since his return to Canada in 2006 Kelly has played with the Victoria Symphony, the Aventa Ensemble and a variety of chamber ensembles with local professional musicians. He currently maintains a thriving piano studio in Victoria and is the Director of Music at St. Barnabas Church (Belmont and Begbie). Mr. Charlton is also active as voice coach, accompanist, adjudicator and clinician.
 
A thorough and dedicated teacher, Mr. Charlton believes in teaching excellence from the very earliest levels. His students perform consistently well in exam and concert situations and many of them have, over the years entered the music profession as teachers and/or performers.